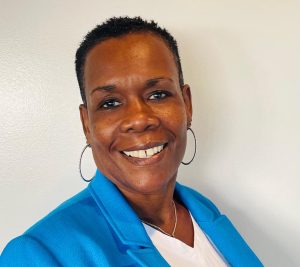 The Governing Council for Mercy Focus on Haiti is extremely pleased to announce the hiring of Marie Betty Jean-Jeremie as the new executive director, effective September 18, 2023.
Betty, a native of Haiti, received a bachelor's degree in accounting from the University of Massachusetts and a master's degree in management information systems from the University of Phoenix. Beginning her career in the corporate world, Betty then worked as an educator at the high school and college levels, and later in youth development organizations.
A passionate advocate for social justice, Betty joined the Climate Leadership Engagement Opportunities Institute (CLEO), where she worked to address climate crisis and social justice issues within underserved communities. She also spent two years working to help create, support and administer a climate action and equity plan for the City of Tampa, Florida.
Described as both "mission-driven" and a "change-maker" by those who know her, Betty is a woman of deep faith. She founded "Betty's Book Club," with the goal of empowering a community of women readers and fostering a sense of self-esteem.
In addition to her love of reading, Betty never shies away from a game of cards or dominoes, or a great conversation. She has a true zest for life, and is dedicated to sharing passion and joy with those around her.
Please join us in offering a warm welcome to Betty as she begins her tenure with Mercy
Focus on Haiti!