Maison Bon Samaritain
Maison Bon Samaritain (MBS), meaning Good Samaritan House, is home to up to 23 elderly and frail individuals, as well as those with physical challenges and mental health issues living in Gros Morne, Haiti. MBS first opened its doors in 2001, replacing earlier make-shift efforts to provide stable housing for previously homeless and vulnerable individuals. Built on land nearby the parish church of Our Lady of the Light, MBS has been supported since its founding by the Religious of Jesus and Mary, with varying, but inconsistent, assistance from local churches and other organizations.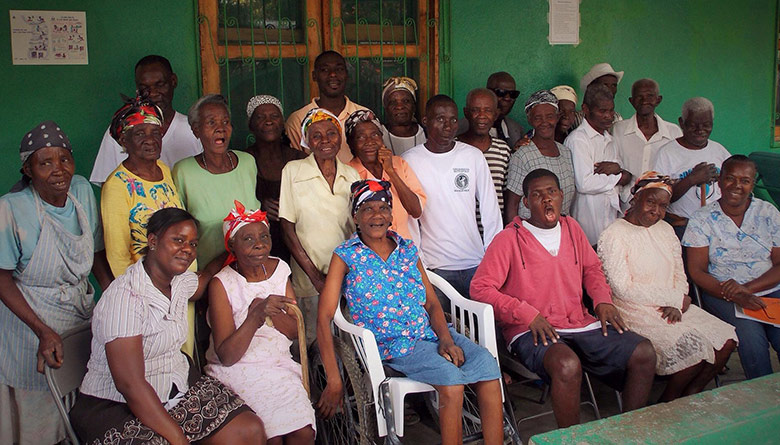 Mercy Focus on Haiti began operating in Gros Morne in early 2012, with an immediate focus on what was then called "Kay Pov" (meaning "Poor House" in Haitian Creole), which was in a state of disrepair and in need of numerous capital improvements. At the time, the building had no electricity or running water.
Solar panels were installed upon the repaired roof, providing electricity. A cistern was also added, giving the building plumbing for the first time. Fences were built to make the property more secure, and walkways have been installed, allowing safe access for residents with physical challenges. The original name, Maison  Bon Samartain, was restored to better reflect on the the dignity of the residents.
More recently, part of the property has been cleared and dedicated to agronomy, providing not only nutritious fruits and vegetables for the residents, but also as a source of much-needed income for MBS.
In addition to the repairs to the facilities, improvement in care for the residents has been a top priority. Nursing staffing and oversight have been increased, which has had a significant impact on the health and quality of life of the residents.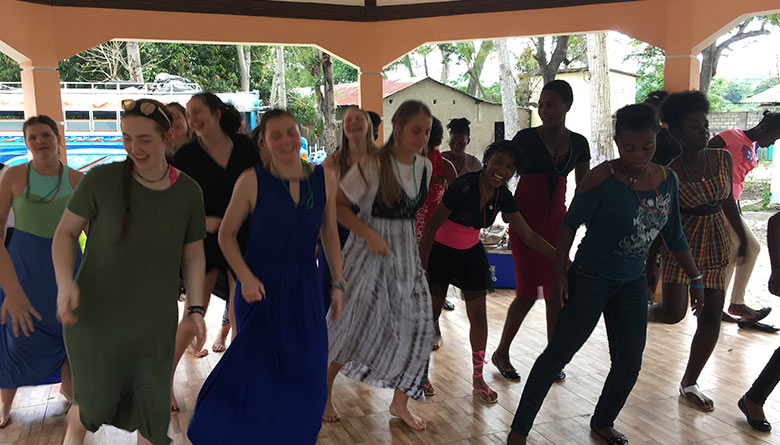 Immersion groups visiting Gros Morne, often students from Mercy-affiliated high schools and colleges, have also helped to make a positive difference. The volunteers have pitched in to paint resident rooms and hallways and make minor repairs. Maison Bon Samaritain is looking forward to again welcoming these generous people when conditions allow.